Return to live singing!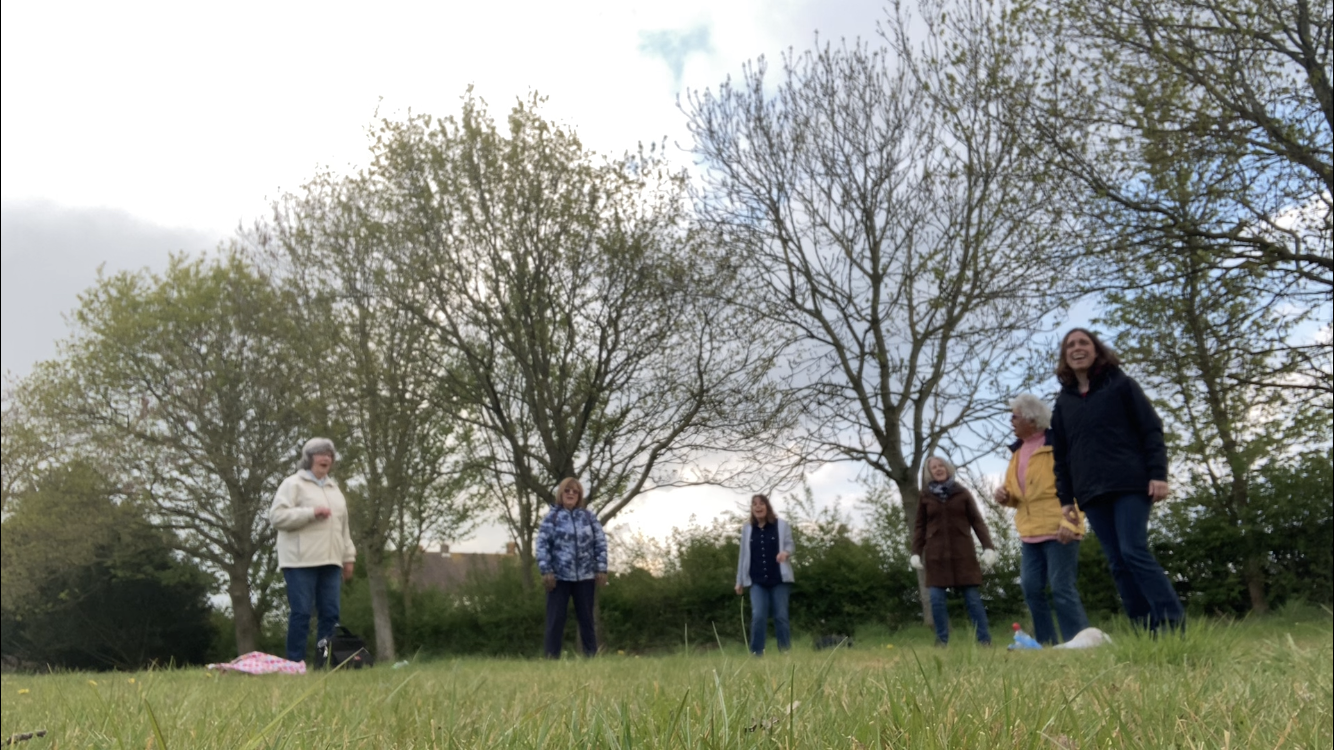 | | |
| --- | --- |
| Type of post: | Chorus news item |
| Sub-type: | No sub-type |
| Posted By: | Mary Williams |
| Status: | Current |
| Date Posted: | Mon, 17 May 2021 |
A year has passed and with much excitement the time is rapidly coming for Avon Harmony A cappella to start meeting and sing together in a covid safe way again subject to government guidelines. We are overjoyed (and nervous!) all in one! It has to be oustide rather than inside, but something is better than nothing.

In the last couple of weeks, we have trialled a couple of groups of six outside socailly distanced. To sing our music again in harmony rather than Zoom was a pleasure even if we are rusty and it was a bit chilly.

So on Saturday 22nd May 2021 unless the government amend their rules, we are now able to offer the chance for our existing members who haven't met since March 2020 to meet and make music outside in a field in Bristol. We have prepared our risk assessment and they will come armed with chairs, warm layers to beat the british weather and masks, and people will be two metres apart minimum. It may not be for everyone yet, but we will offer a blended approach to practice. Many of us have had one or two vacinations and being outside we feel is the safest place to begin. Our MD Mary says she will take a rapid flow test before every rehearsal to help set a good example.

We hope to resume Thursday evenings soon with shorter sessions whilst we get used to it utilizing the outdoor space and good weather. Stage 3 government rules say that we sadly can't have more than six singing inside at the moment, so fresh air it must be as our only option and don't have to leave anyone out. Rehearsals will be broadcast online for those who are unable to attend. More info to follow.

You can't believe how this will cheer us up after 15 months to meet this coming weekend. We will let you know how it goes!