Christmas Cheer In Stockwood

Avon Harmony A Cappella Chorus were delighted to perform a magical Christmas Concert for the residents and visitors of Bluebell Gardens Sheltered Housing, Stockwood on Saturday 8th December 2019.
BlueBell Gardens have been very active in providing regular entertainment and social opportunities for residents and Mary Williams from Avon Harmony has her own personal connections having grown up in Stockwood he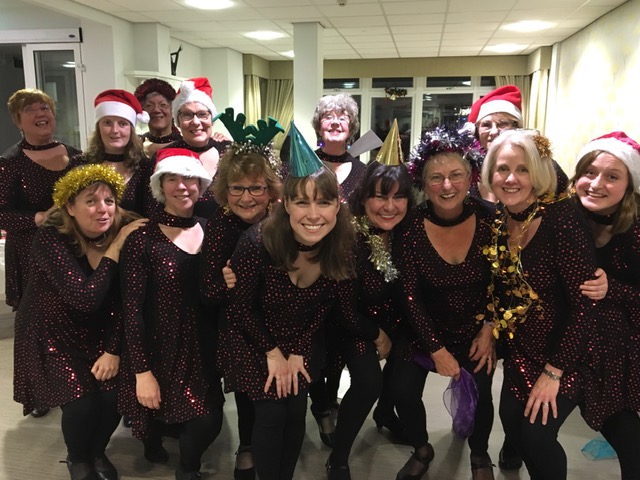 rself. Her Great Grandmother Kate used to live there 30 odd years ago in the former sheltered housing that used to stand on that same site before it was rebuilt and updated.
Mary, now aged 44 said, "It was very special to be singing again at this same spot I fondly remember from years ago. I recall being stood in my Granny's room and it looked towards the chemist. We used to go and visit her on the way home from primary school and I used to sing and baton twirl and was even known to entertain the residents of that time in their community room! Not a lot has changed as I still love to perform and it brings back happy memories."
Avon Harmony is an A Cappella choir who loves to sing in the community, concerts, and fundraisers and they participate in an annual singing convention in October to perform to over 2500 people. "We enjoy belonging to something bigger than ourselves and it is a great thing to be singing with friends. It makes us happy in that we can make beautiful music and share it with others," says Mary.