Lamorna is Avon Harmony's youngest current member and this is her story about why she sings with us. I know she'd love some more people in their 20s to join our ranks.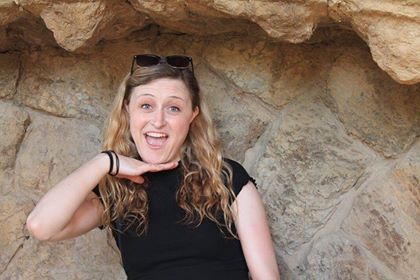 Lamorna- "I joined AH in January because I really missed singing after 5 years of not being in a choir.
I grew up around barbershop because my mum is in Amersham A Cappella and have wanted to be involved ever since I can remember. In the end, I couldn't wait any longer and ended up travelling to Bristol from Cardiff once a week so I could sing with these fab ladies.
I really enjoy singing in close harmony and working my brain as well as my voice. Being in AH really is like having a second family - we get the giggles and get told off, we love a chat and a catch-up, and there's always a shoulder to cry on. My favourite moments at AH are singing surrounded by basses and doing my first ever barbershop performance.
Every week I leave rehearsal buzzing and would recommend it to absolutely everyone!"