Description: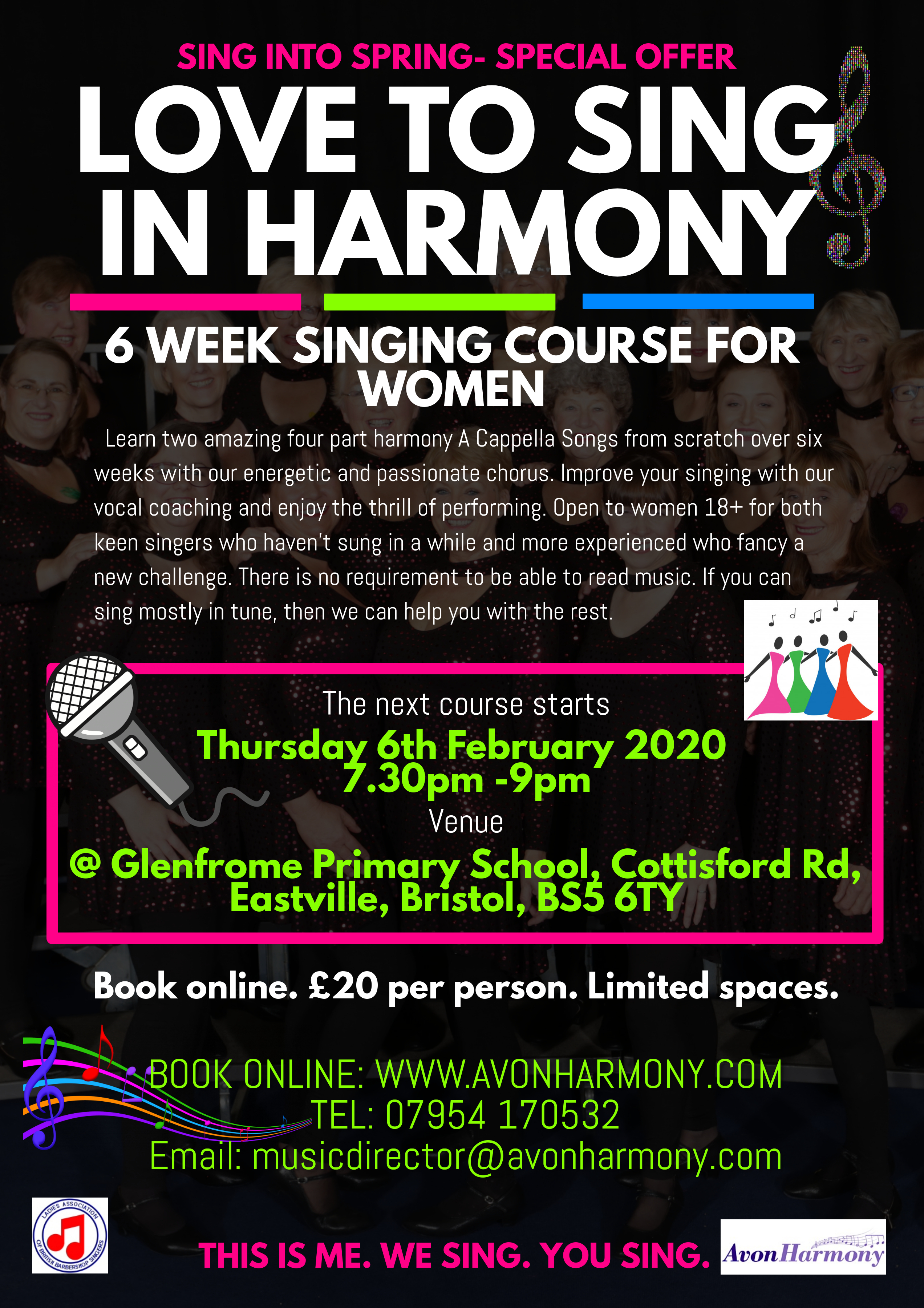 Our annual Love To Sing Event 2020- February and March 2020
7.30-9pm with Avon Harmony A Cappella Chorus, Glenfrome Primary School, Eastville, Bristol, BS5 6TY

Learn two amazing four part harmony A Cappella songs from scratch over six weeks with our energetic and passionate chorus. Imprive your singing with our vocal coaching and experience the thrill of performing.

Open to women 18+ who are keen singers who haven't done it for a while and more experienced who fancy a new challenge.

There is no requirement to be able to read music. If you can sing along mostly in tune, then we can help you with the rest. Learning materials and music will be supplied.

There is no obligation to join our auditioned group after these Special Offer taster sessions, but if you would- you would be made very welcome!